IV Vitamin Therapy delivers healthy, safe doses of nutrients directly into your circulatory system using a drip or injection
Intravenous Vitamin Therapy may assist in giving the body a boost in times of high stress or sickness. It also supports a sluggish immune system and promotes general well-being. Through IV therapy, vitamins and minerals are put directly into the bloodstream, bypassing the digestive system and improving absorption into the cells. Some of the vitamins can also be administered intramuscularly by an injection.
The Health Lodge IV Vitamin Therapy Clinic
The Health Lodge operates a collaborative IV Vitamin Clinic run by our experienced Nurses and Integrative GPs to provide you with optimal treatment and care.
An initial assessment will be provided by one of our nurses, who will assess your health and medical needs to provide you with the appropriate treatment and IV vitamin therapy. The nurse will then administer your treatment protocol under the guidance of our team of Integrative GPs, using advanced medical process and high quality, medical grade vitamins.
With our functional medical approach to healthcare your sessions include the highest quality care and ongoing support. You will receive:
IV Vitamins available at The Health Lodge
At The Health Lodge we administer the following vitamins using IV therapy or intramuscular injection:
Intravenous Vitamin C
Intravenous Magnesium
Intravenous Zinc
Intravenous B Vitamins
Intravenous Anti-oxidant 
Intravenous Iron (GP prescription required)
Intramuscular B12 (GP prescription required)
Intramuscular Vitamin Sunshine (GP prescription required)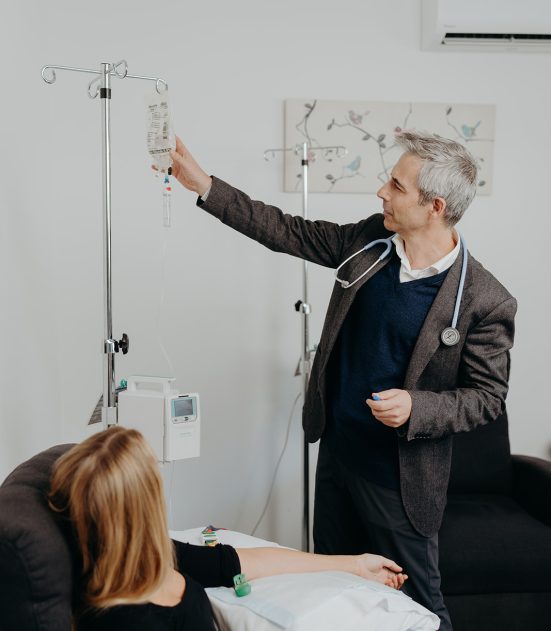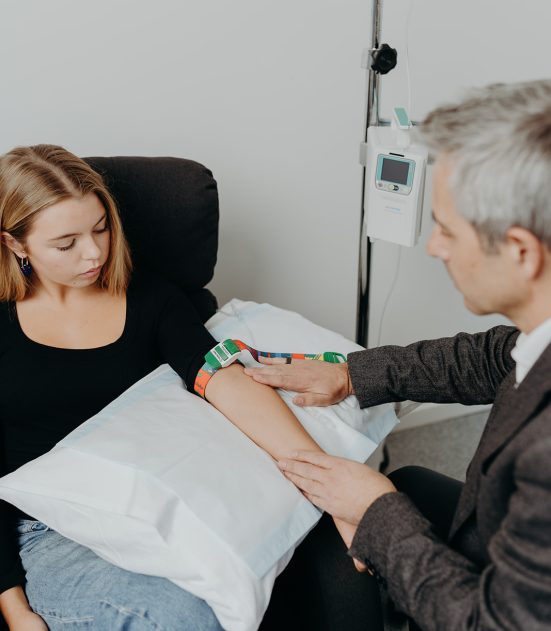 At The Health Lodge we administer iron infusions in a comfortable clinical environment. We offer: 
Easy and safe clinical administration
Iron infusion via medical pumps
Infused by highly qualified nurses with Doctors onsite
Comfort of a non-hospital environment
To receive an iron infusion at The Health Lodge, you will need:
A copy of your most recent iron studies pathology
A referral and script from your GP
Completed GP consent form – access it here
Ensure you are well hydrated and nourished for your appointment
Be prepared to rest onsite for 30-minutes post-infusion

HOW DO IV VITAMINS WORK AS AN IMMUNE SUPPORT?
IV vitamin C, fluids and immune strengthening vitamins of Zinc and combined B-vitamins work together to support your body and enhance its immune response, enabling you to more effectively fight off the common cold and/or support your return to health.
IV Vitamin Infusion therapy enables this process through the dissemination of vitamins and hydrating saline fluids into the bloodstream, where the vitamins are more readily available for your body to put them to work to boost your body's immune function. Vitamin C, Zinc and B-vitamins work together to deliver the building blocks to support a healthy immune system, increase energy and cell production, whilst also promoting balance in your nervous and digestive systems.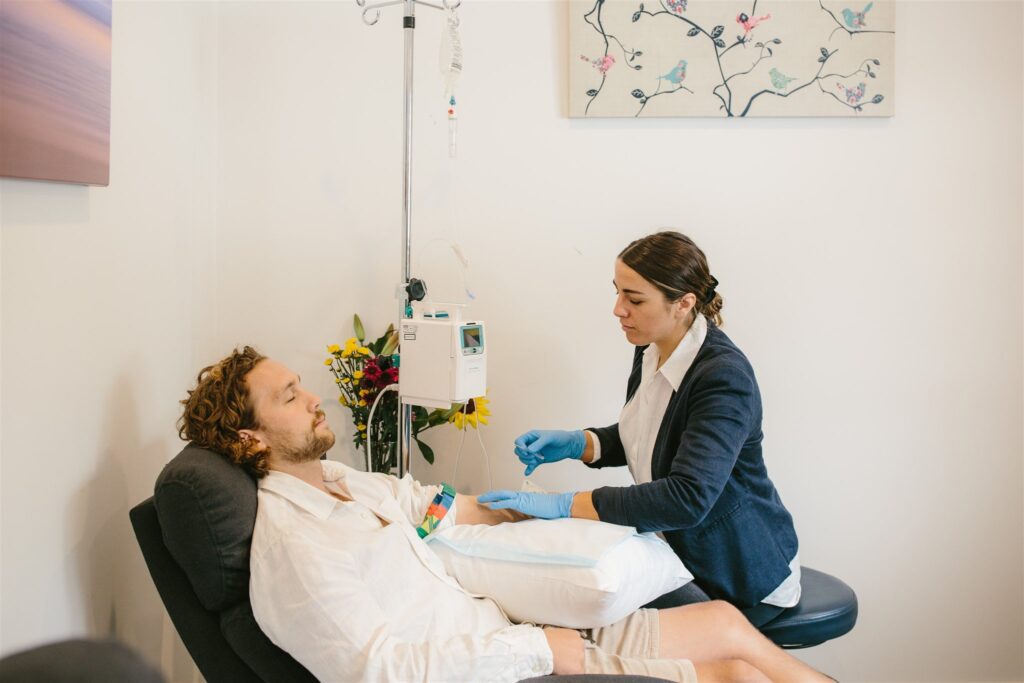 Our IV Vitamin Therapy Clinic is designed with integrative knowledge and experience to provide you with effective treatment and personalised care.
Our IMMUNITY SUPPORT intravenous therapy prices start from $270.
For further information, view our Price List here.
How to prepare for your IV therapy