The Integrative Approach to Children's Health
A child's health is the foundation of their life, and an important element of a healthy family unit. Every child is unique in their presenting health and needs, and the integrative model of healthcare emphasises the importance of understanding the individual child, to effectively treat and support them.
Children's health is influenced by a variety of factors including, the body's natural developmental processes, diet and nutrition, allergens, sleep, social interactions, environmental pathogens, and stress. Additionally, it can be harder for children to effectively communicate their needs and discomforts.
This important understanding of children's health informs the integrative practitioners at The Health Lodge, and we take the time to understand each child's circumstances and listen to their needs and concerns, as well as those of their parents or caregivers. The more we truly understand a child, their symptoms and needs, the better equipped we are to provide them with comprehensive and holistic care.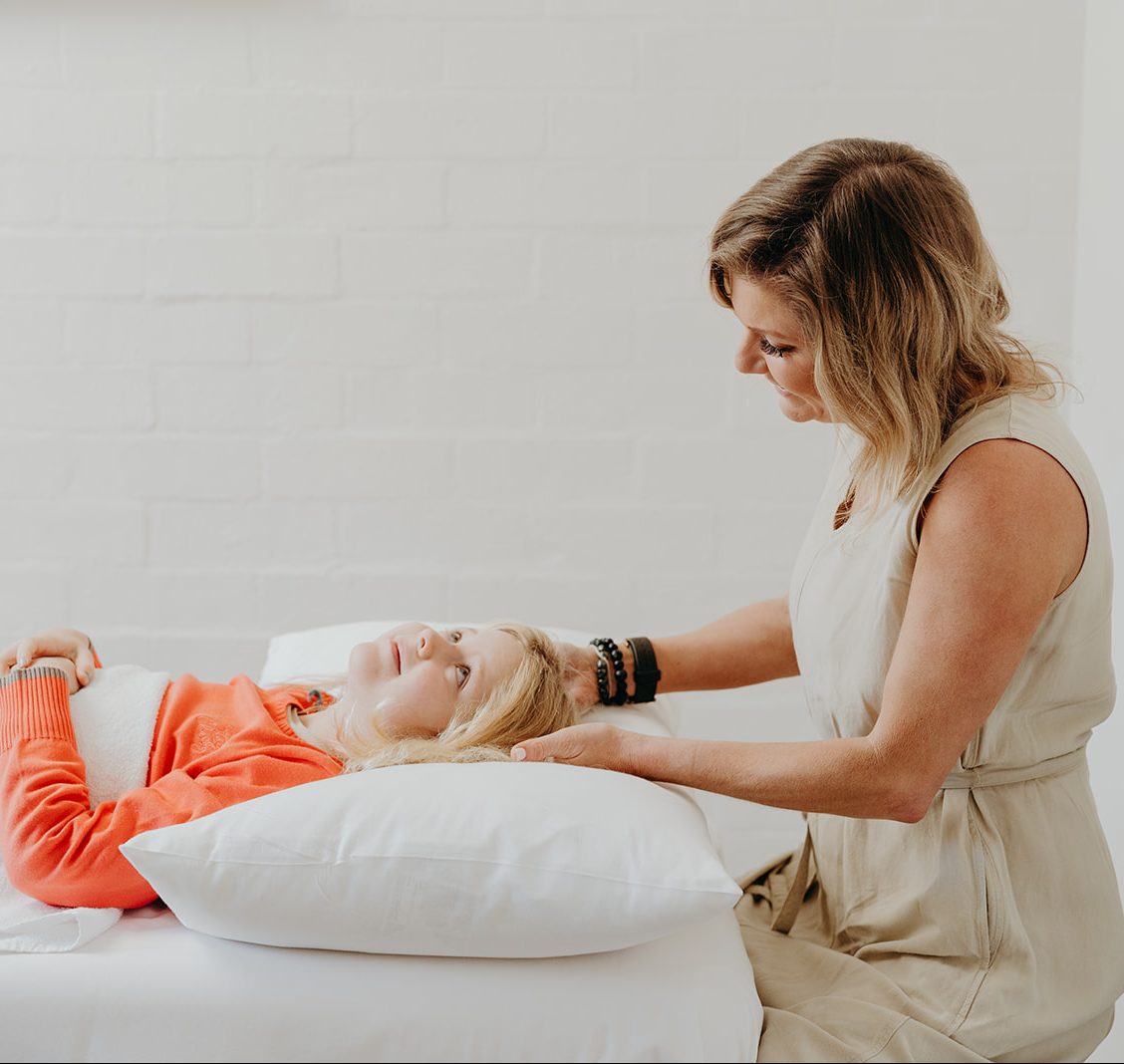 Our goal is to address the underlying causes of your child's health issues and promote optimal wellness by considering the physical, mental, and emotional aspects of the child's health.
We believe in empowering families with knowledge and tools to make informed decisions about their child's health.
Naturopathy & Children's Health
Kristie Folkes is an integrative naturopath with over 20 years of experience and a passion for working with children. She holds a special interest in supporting children with neurological presentations such as ADHD, autism, OCD, tics, PANS and PANDAS, and behavioural issues.
Kristie takes a holistic approach to Children's health, focussed on supporting each child and their families navigate the complexities of health The combination of Kristie's expertise, empathy, and genuine love for children allow her to effectively assist children to achieve optimal health, happiness, and overall well-being through the principles of naturopathic medicine.
Kristie can support children with:
Acute and chronic illness
Behavioural and development support: ADHD, AUTISM, ODD, PANS, TICS
Nutritional support: eating disorders, weight management and making healthy choices
Skin Issues: eczema, dermatitis, acne, unexplained rashes, Molluscum contagiosum
Autoimmune disorders
Anxiety related issues
Allergies and food intolerances
Constipation
Acute viral infections
Recurrent colds and flu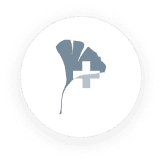 Functional Medicine & Children's Health
Dr Ann-Mary Amber is an Integrative Doctor with an extensive background in integrative and functional healthcare (as both a naturopath and nurse). She believes in collaborative care that comprises of working with the child and their parents, whilst integrating appropriate healing modalities to create optimal opportunities for healing.
Through the application of a functional medicine approach, Dr Ann-Mary works to identify and treat the triggers and underlying causes that lead to a child's chronic health condition. 
With you, she will explore your child's health history and issues to understand their unique picture. She may utilise functional and biochemical testing as well as integrative practitioner support, to further assess and explore relative factors, such as gut health, food sensitivities, allergies, toxin exposure and infections.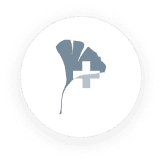 Naturopathy, Clinical Nutrition & Children's Health
Naturopath and Clinical Nutritionist, Luke Szabo, has a special interest in Paediatric Naturopathic Medicine and utilises non-invasive functional medicine testing to determine the most accurate and appropriate treatment for children. Using dietary interventions, palatable herbal medicines, safe nutriceuticals and flower essence remedies in conjunction with whole family education on house and environment considerations, Luke provides a complete and tailored approach to each child's needs.
Specific areas Luke has interest in treating include:
Special needs children
Sleep issues
Emotional dysregulation
Digestive complaints
Neurological complaints
Complicated cases
Non-Invasive Functional tests including interpretation that are available to Luke's Paediatric patients include:
Microbiome gut testing (stool)
Advanced UTI screening (urine)
Sleep profile (saliva)
Neurotransmitter testing (urine)
Organic acid metabolomics testing (urine)
Heavy metal testing (hair)
Vitamin and mineral testing (hair and urine)
Nutrigenomic DNA testing (saliva)
Luke also offers Initial Family Consultations, which is an opportunity to address the health of the family unit. (4 people max)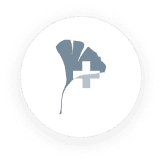 Bioresonance & Children's Health
Bioresonance can be a beneficial approach for improving children's health. It is a non-invasive and gentle method that uses frequencies to stimulate the body's natural healing abilities. 
Safe and gentle: Bioresonance does not involve any invasive procedures or harmful substances. The treatment is well-tolerated and adjusted to each child.
Boosting immune function: The therapy aims to strengthen the immune system by addressing imbalances or weaknesses in the body. It can help enhance a child's ability to fight off infections and stay healthy.
Treating allergies and sensitivities: Bioresonance can assist in identifying and addressing allergic triggers through assessing the body's reactions to specific substances. It then works to reduce hypersensitivity through rebalancing the body's response to address symptoms.
Supporting overall well-being: Bioresonance considers the interconnectedness of various systems in the body and addressing imbalances, it aims to promote overall well-being and vitality. Including digestive issues, sleep problems, behavioural concerns, and emotional imbalances.
Individualised approach: Bioresonance works with the energetic frequencies of the child to address their needs. Combined with practitioner assessment of each child's health concerns, medical history, and energetic imbalances, the treatment is tailored to their needs.
We tailor the duration of each session to suit your child's needs, and we create a relaxed and fun environment to enhance their opportunity for healing. It is truly rewarding to witness children find comfort and excitement in their bioresonance sessions.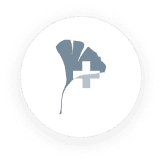 Acupuncture & Children's Health
Babies & Children's Acupuncture and Non-Needle Treatments 
Traditional Chinese Medicine has been used for centuries to treat all stages and phases of life in health and well-being, including children, toddlers and babies. 
Acupuncturist and Traditional Chinese Medicine practitioner,  Naomi Jansson has specialised training in no needle acupuncture: Shonishin, which literally translates to paediatric treatment.
Naomi first visited Japan to learn this technique from a master practitioner and has been utilising the skills she learnt in Japan since 2011. Naomi is available for gentle, inclusive and fun treatments at The Health Lodge. 
Shonishin Benefits:
General health and well-being
Immune support
Digestion
Infant growth related discomfort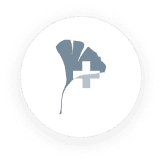 Biological Dentistry & Children's Health
A child's physical experiences can have a profound impact on dental health, jaw growth, breathing, nervous system and overall well-being. By recognising and understanding the significance of various factors, we can take proactive measures to promote optimal oral health and facial development in children.
Some key areas that Biological Dentists focus on are:
Nutrition and the role of fat-soluble vitamins: Adequate intake of fat-soluble vitamins (A, D, E, and K) is crucial for optimal bone growth, tooth formation, facial symmetry, oral tissue health, enamel formation, calcium absorption, and tissue repair. 
Tongue posture and oral restrictions: Proper tongue posture, with the tongue resting against the palate, is essential for balanced dental and facial development. Correct tongue posture generates the necessary forces for appropriate jaw growth and expansion. 
Mouth breathing and its effects: Chronic mouth breathing has significant implications for facial structure and dental health. It can result in a high-arched palate, restricted jaw growth, crowded teeth, and malocclusion. Mouth breathers also have a higher risk of dental cavities and upper respiratory tract infections.
Sleep apnoea and snoring:
Crowded teeth, small jaws, compromised airways, and improper tongue posture can contribute to sleep apnoea and snoring during childhood and later in life. Dental crowding and inadequate jaw development obstruct the airway during sleep, causing interrupted breathing patterns and snoring. These conditions not only compromise sleep quality but can also have more serious implications for overall health and well-being.
Correct cranial growth and body posture: Jaw development can also impact body posture and alignment. Proper cranial growth provides a solid foundation for optimal posture, supporting the alignment of the spine, neck, and shoulders. It promotes an open airway, improves breathing patterns, and reduces the risk of sleep apnoea and snoring.
Click here to learn more about Orofacial Myofunctional Pre-Orthodontics.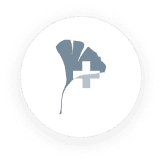 Osteopathy & Children's Health
Dr Melanie Dearlove is an integrative Osteopath with close to 20 years of experience and has a passion working with newborns and children to support their milestones into adulthood. Structural and Craniosacral Osteopathic treatment uses a gentle and non invasive approach to the infant and child, and supports them throughout their milestones.
Osteopathy can also assist mothers and mothers to be, to support your body and pregnancy, focussing on overall biomechanics during your journey.
Melanie can support babies and children with:
Biomechanical complications after birth
Colic
Feeding and digestive problems
Skeletal issues
Pain
Sleep concerns
Cranial head strains that may affect the child's normal development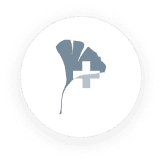 Our Education Portal provides you with the opportunity to learn from our exceptional team of integrative practitioners.
Explore articles, informative videos and resources created by our team to inform, educate and assist you in cultivating health and well-being in your daily life:
Treating Children with Osteopathy – read here
3 Top Research Backed Reasons to Get Your Child's Jaw Growth Checked Before The Adult Teeth Erupt – read here
Children's and Family Health – read here
Byron Remedy Room provides an online Herbal Dispensary and Naturopathic Services where you can purchase a range of healthcare products and address acute naturopathic care.
Byron Remedy room also offers free Naturopathic consultations to assist you with purchasing prescription-only products.
For more information, you can contact Byron Remedy Room on 02 6685 6445

Integrative Treatment and Coordinated Care
At The Health Lodge, we understand that navigating ill-health can be challenging and we are here to support you in your health journey. Our integrative health professionals recognise that through combining modalities we can create more opportunities for healing. 
We offer customised coordinated care programs, integrating the best modalities and treatment protocols to address your health needs.
Book a free 15min call back from one of our team to discuss how a coordinated care or day patient program may suit your needs.